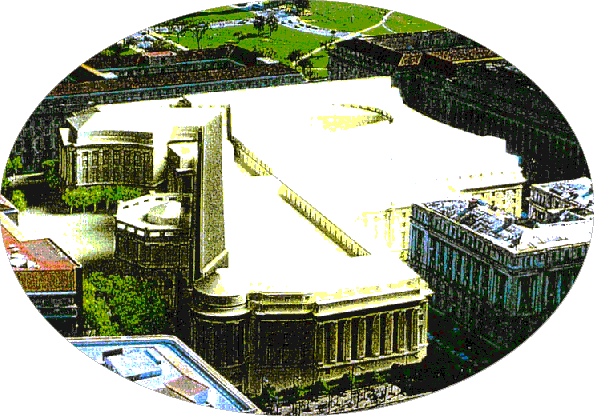 BUILDING TYPE:
Multi-purpose Office, Retail, and Public Assembly Building
SIZE: 3,000,000 sq. ft.
ESTIMATED COST: $650,000,000
CLIENT:
General Services Administration (GSA/NCR) and Pennsylvania Avenue Development Corporation ( PADC)
DESIGN ARCHITECT:
Pei Cobb Freed & Partners
ASSOCIATE ARCHITECTS:
Ellerbe Becket, Inc.
The New Federal Triangle Project is a nine story complex ( excluding below grade level). The building will be occupied by federal agencies and will include spaces for exhibits, conferences, theater, public spaces, retail shops, and restaurants. Below grade levels are for parking and additional commercial spaces creating a concourse connecting to a Metro. Each level will provide parking for up to 1,060 cars.
NCE technical engineers through other consultant was responsible to provide HVAC and the total Plumbing and Fire Protection Engineering design, preparation of construction documents, and construction period services.
| Company Profile | | Sample of our Accomplishments | | Mechanical | | Plumbing |
| Electrical | | Fire Protection | | Lightning Protection
| Home Improvement and Design/Built | | How to contact Us |
| Direction and Maps | | Home |